Our babies are held, snuggled, rocked and loved. The youngest infants eat, sleep and play on an individual schedules while our older infants are beginning to experience small group activities including lunch!
Our babies love floor time with their teachers and friends. We have a wide variety of toys and materials for play and exploration, all with varying levels of challenge. Stories, songs and music are part of each and every day- and occur spontaneously as well as at scheduled times.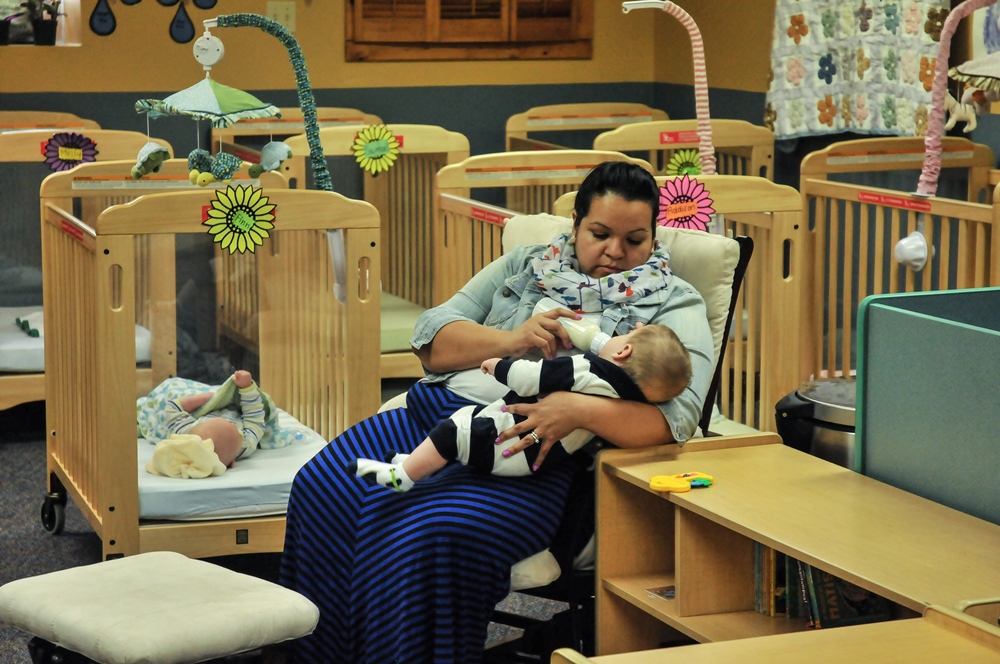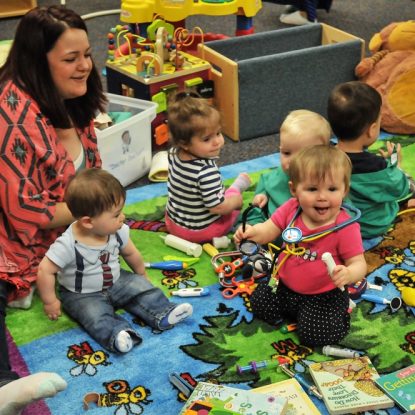 Ages: 6 weeks – 12 months
Class Size: 12 infants
Teacher Ratio: 1:3
Weather permitting, you will find us outdoors on our own gazebo or out and about town in the strollers, exploring the farmers market or the library.
Effective communication is a priority of the Dali Room. We are here to support you, your child and your family. We see ourselves as a valuable resource and are always available to share our experience and wisdom.